Be the change. Podcast
A weekly podcast featuring young activists, advocates, and change makers who are making a difference around the world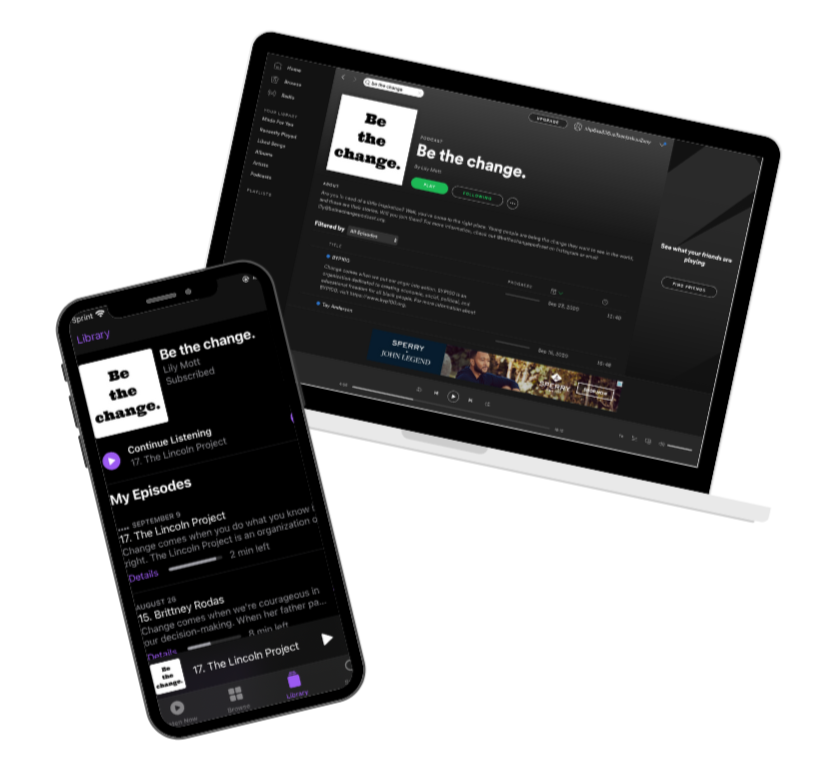 On June 1, 2020, I finished up my workday at Congressman Joe Neguse's (CO-02) office in Washington, DC and took off running down Independence Avenue. Finally reaching Lafayette Square Park, I pulled out my phone and began to record the Black Lives Matter protest unfolding before me. I spent the next seven hours at the protest, at one point being tear-gassed and fired on by police with rubber bullets. After I got back to my apartment at 1am, I decided to record my experience on my phone as an audio note. The next day, I published that note as the first episode (linked below) in what has since turned into a weekly podcast called "Be the change.".
While I used this first episode of my podcast to recount my experience and educate my friends and family about what was happening at the protests they'd seen on the news, the podcast quickly evolved to feature the stories of young activists, change makers, and advocates around the country who are leading movements toward change. Since I had never conducted an interview, used audio editing software, or created graphic design content before, I leaned heavily on Google how-tos and Amazon reviews. Nonetheless, within the first few weeks of June, I had ordered recording equipment, designed an Instagram page, and used Audacity to publish four 20-minute episodes. 

Now, more than two and a half years later, I've published over 140 episodes, featuring over 140 guests from 18 countries. My listenership has grown at the same time, with more than 18,500 downloads from people in 61 countries, including every continent except Antarctica. Guests on the podcast have discussed a range of issues from local political controversies to international crises like climate change and mental health awareness.
I also launched an online Geneva community for listeners and guests of the podcast to connect and collaborate with one another.
Change comes when you create for yourself. Anushka Joshi is the founder and CEO of Gen-Zine which is a global, grassroots community for young voices rewriting the future. For more information about Gen-Zine, visit: https://www.gen-zine.com.
Change comes when you remember that to whom much is given, much is expected. On this special 100th episode of "Be the change.", I take a walk down memory lane to highlight some of my favorite quotes, moments, and guests over the past two years of recording the podcast.
Listen now wherever you get your podcasts: